MELAKARIVER FLOWS INTO STANTERNO RIVER: MEETING OF MINDS OF TWO IURC CITIES
The Melaka Historic City Council officials (see attached profiles) have completed Phase 1 of the certification course (see attached pedagogical flow) provided jointly by the University of Bologna and GREEENARCO srl. on 26 and 27 July successfully. Phase 2 of the certification course will be continued in September after the European summer holidays.
Post-certification, both IURC cities will be working on the following outputs and deliverables (see below) before 1 December 2023 and prior to the showcase during Visit Melaka 2024.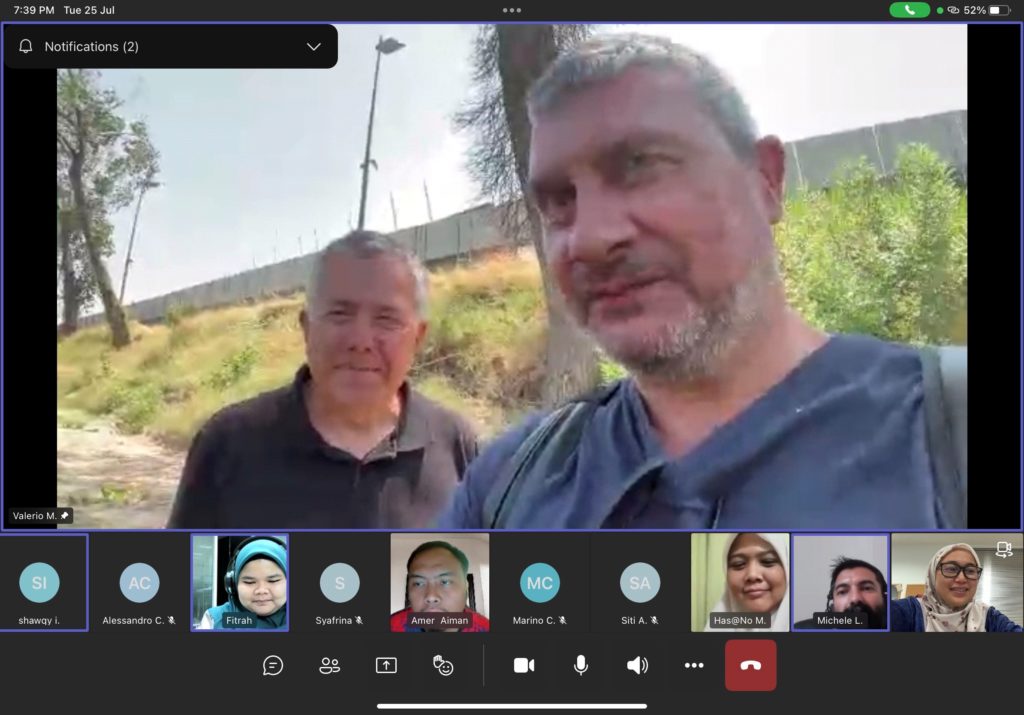 A key summary of meeting of minds of two IURC cities have been encapsulated in the attached Impact Statement (please download below).
| | | | | | |
| --- | --- | --- | --- | --- | --- |
| # | Activities for 2023 only | Output | Timeline | Executed By | Attended by and/or Supported by |
| 1. | Capacity Building Online training by European Experts to Melaka experts on Nature Based Solutions now includes techniques for urban heat mapping and sustainable tourism seeing Visit Melaka 2024 is vital on the Chief Minister of Melaka's agenda | Certification Given to Melaka officers | 2 days in July 2 days in September | Marino and Italian experts mentioned in Appendix 2 | Profiles of city reps attached |
| 2. | Application post capacity building SDG Corner for Kids at Osservansa Park (abandon site and reborn again) to attract youths Melaka submitted the ideas during bilateral meetings in 2021-2022. | 2D sketch drawing (two versions includes aerial view) Appendix 3 | September/October 2023 During the capacity building event a draft of proposal related to this theme will be realized | Landscape Architects coming from both NCI-Bologna and MBMB. Include arborists experts of both cities. | MBMB/IURC focal point Rohzaina as per U-CAP and her colleagues from a few departments will be involved |
| 3. | Application post capacity building NBS application can be seen along Santerno River and Melaka River Phase 2 (spine of the city, major attraction for both cities). Melaka to showcase during Visit Melaka 2024 as champion of NBS river initiatives in Malaysia | 2D sketch drawing see (two versions includes aerial view) Appendix 3 | Spring 2024 before the Visit Melaka 2024 as champion of NBS river initiatives in Malaysia | Landscape Architects coming from both NCI-Bologna and MBMB. Include arborists experts of both cities. | MBMB/IURC focal point Rohzaina as per U-CAP and her colleagues from a few departments will be involved |