18 – 20 September 2023
On the 18th-20th of September, a cohort of 14 IURC cities gathered in Mannheim, Germany, to create professional connections and networks while facilitating knowledge for a green, sustainable urban transformation on topics such as:
Challenges and Opportunities of the Green Deal
Integrated Sustainable Urban Redevelopment
Nature-based solutions
Brownfield remediation
Energy efficient communities
The event was co-hosted with the City of Mannheim and included presentations and site visits to learn and experience firsthand how urban planning can be done with a climate lens.
The first day started with a welcome from Prof. Dr. Diana Pretzell, First Deputy Mayor of the City of Mannheim; Ronald Hall, Senior Advisor at DG Regio; and presentations around the challenges and opportunities of implementing a green urban agenda by Judith Geiser, Head of Local Green Deal Office at the City of Mannheim and Alyssa Muto, Director of Sustainability and Mobility, City of San Diego. Afterward, delegates participated in a World Café where all attendees could present examples of innovative and successful solutions for green urban transformation in their city.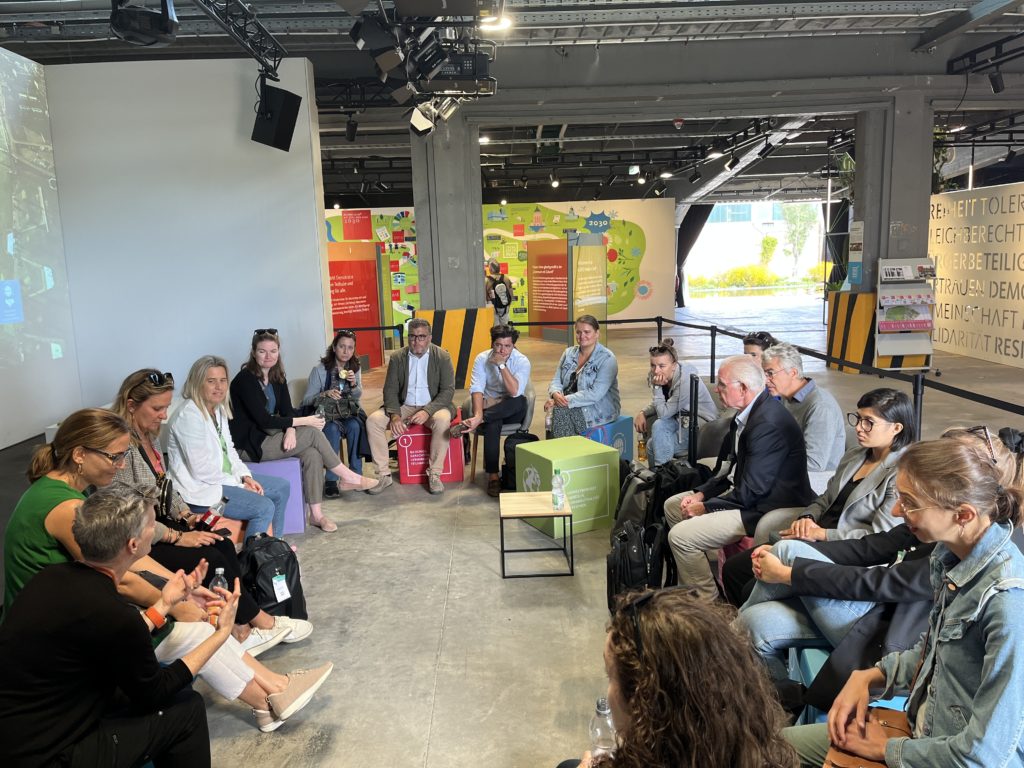 "We are in leadership positions in our city where we are expected to know it all, [and this program gives us] a chance to say, I don't know it all, tell me what you know from your city."
During the afternoon, participants visited the Franklin Village, a former site for the US Armed Forces in Germany that has been transformed into a large-scale socially and ecologically developed mixed-use neighborhood. At the site, delegates were able to experience renovated buildings with energy-efficient tools and integrated e-mobility.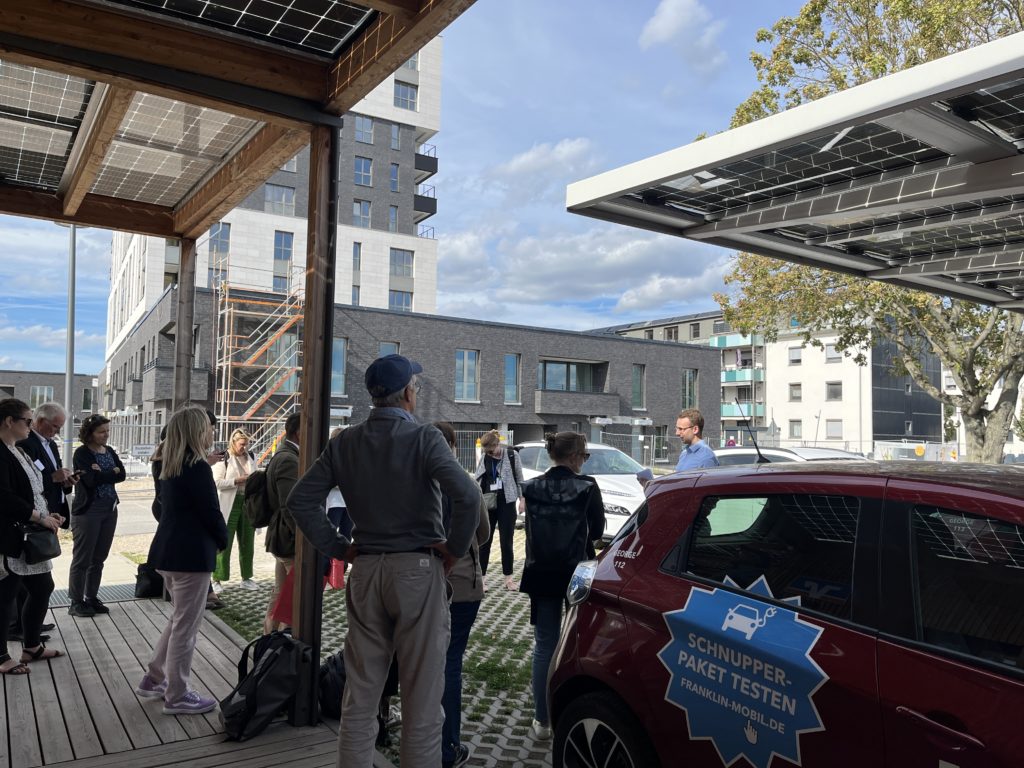 The following day, delegates visited BUGA, the German Garden Show, also a former US military base redeveloped as part of Mannheim's Northeast Green Corridor Project to improve the city's sustainable quality of life and urban green transition. BUGA is a successful example of a major national event to create green urban transformation.