2 – 4 May 2022
The cities of Pittsburgh, USA, and Dortmund, Germany, held their first study visit in Dortmund from May 2-4, 2022, to share experiences around the following Joint Areas of Cooperation:
Renovation Wave – Energy Efficiency in Buildings
Sustainable Agriculture – food systems – urban gardens
Sustainable Urban Mobility & Transport – electric vehicles for public transport
The exchange began with a full bus city tour to explore gentrification projects and the greening of post-industrial sites such as Wall, U, Hafen, TU, Borussia Stadion, Phoenix-West, and Phoenixsee. The visit then kicked off with presentations from Dortmund City administration delegates on hydrogen technologies and policies such as CleanPort and Energie Campus, leading to a discussion about further actors on climate change, environment, and hydrogen.
The first day ended with a reception by Dortmund Mayor Thomas Westphal and city council representatives for an exchange on shared goals and interests between Dortmund and Pittsburgh.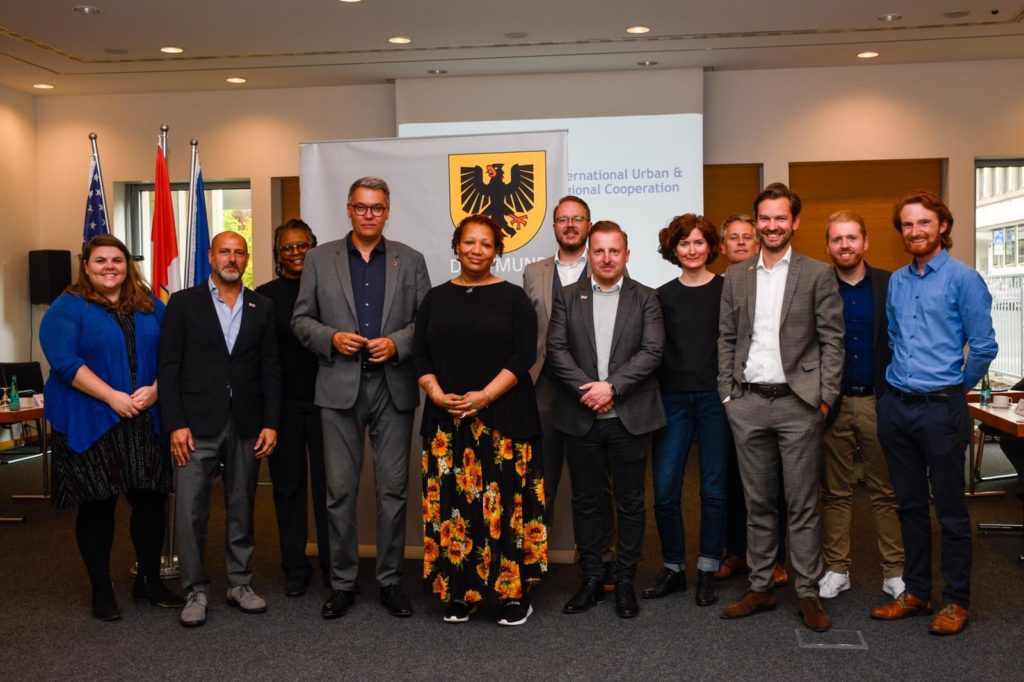 The mayor announced the imminent signature of a Memorandum of Understanding with the city of Pittsburgh, which will include the targets of this cooperation for the upcoming years and beyond the IURC program.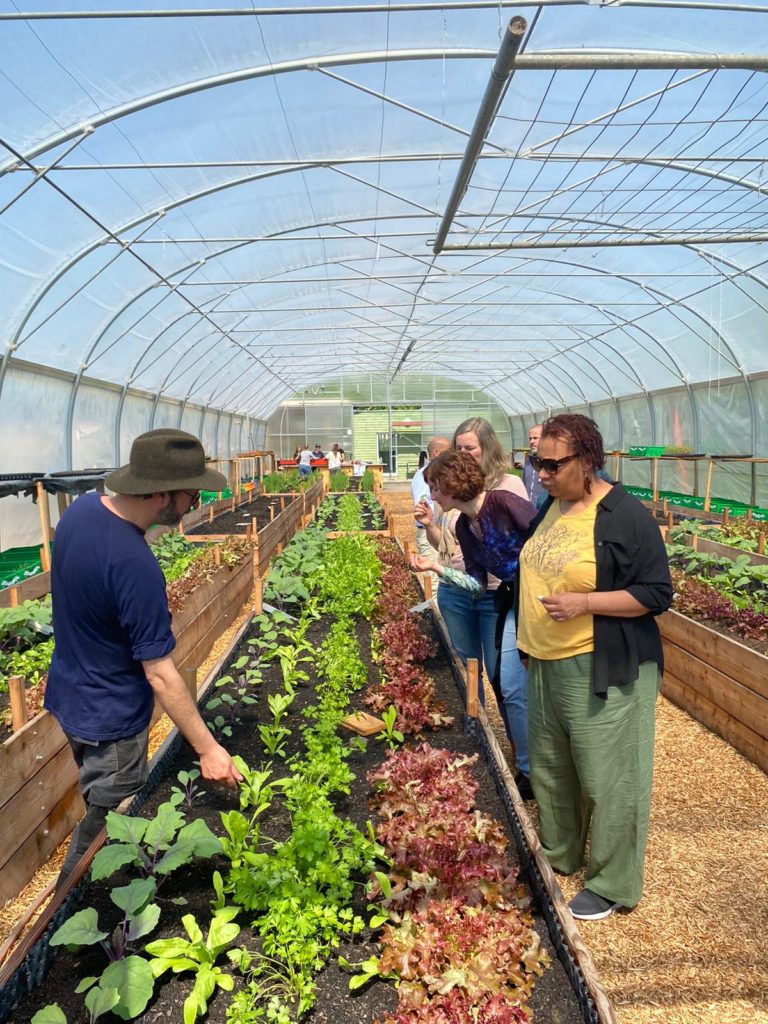 Day two of the visit was primarily dedicated to food and agriculture as a municipal field of action, kicking off with presentations and a discussion on the various projects developed by the city of Dortmund to formulate policies on consumers' education, sustainable public procurement, nature-based solutions, urban and school gardening, and health-related food culture.
Other field visits correlated to the pairing's focus on Nature-Based and Food Solutions
Urban farm "Bauernhof Schulte-Tigges" where the delegation from Pittsburgh learned about local solutions related to community-supported agriculture (CSA, education on food and sustainable development for children & youth, producer-consumer-community, and urban farming)
Social urban farm project "Werkhof Gärtnerei" with social initiatives related to urban & social agriculture, labor market integration, and organic agriculture.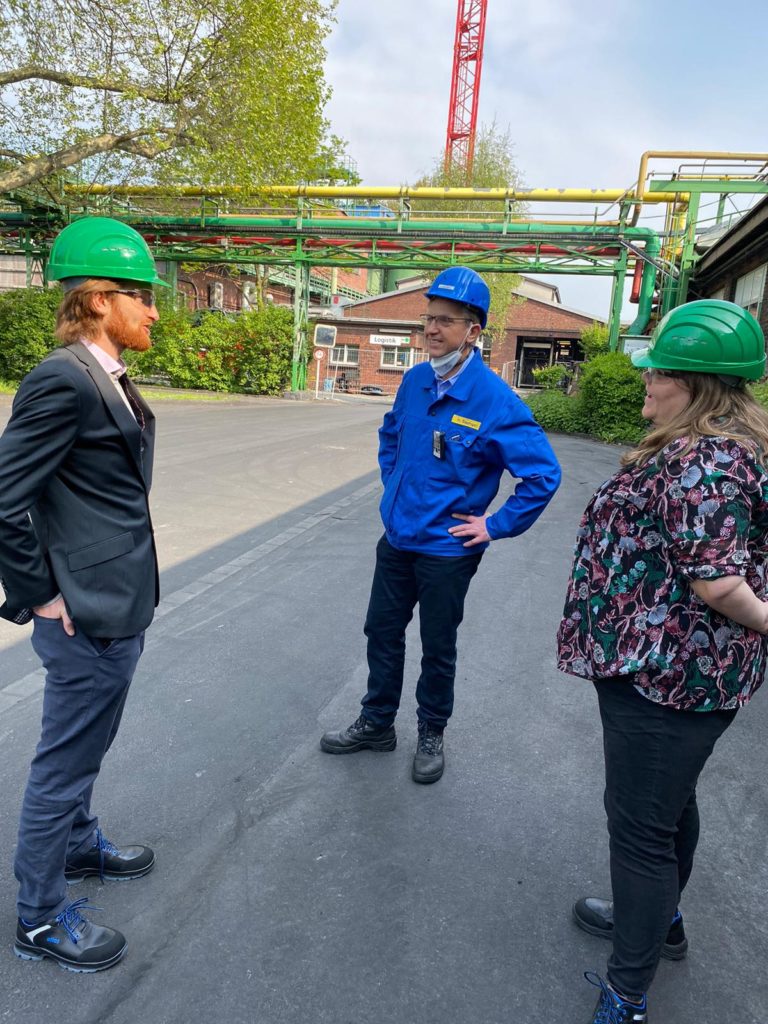 Energy Systems, Department of Energy Efficiency and Energy Economics, presented the various strategies and joint programs developed in coordination with the University and the City of Dortmund, exploring innovative ways to substitute fossil-based sources of energy for cleaner solutions.
Finally, the group explored fields of cooperation on energy efficiency with a visit to the manufacturing plant of DGW ("Deutsche Gasrußwerke," municipal energy suppliers) for soot production heating network and its connection to CleanPort. Afterwards, delegates met with the Technical University Dortmund Institute for Energy Systems, Department of Energy Efficiency and Energy Economics.