On 1 February, Francisco Luis Benitez, Senior Advisor to Granada City, Spain, and Innovation & Prospective Director of Fidesol, resumed conversation with the team at the Science and Technology Park (STeP) of Chiang Mai University, led by Asst. Prof. Dr. Kasemsak Uthaichana, Deputy Director of STeP, to discuss potential cooperation between startups and incubators in Chiang Mai and Granada. Before this online meeting, the two parties had met each other before when a delegation from Granada City visited Chiang Mai in June 2022.
Both parties are particularly interested in medical innovation, which is a strong field in both cities, and agreed to meet again in early March. In the long term, Granada also hopes to include STeP as a partner in its application to a Horizon Europe fund.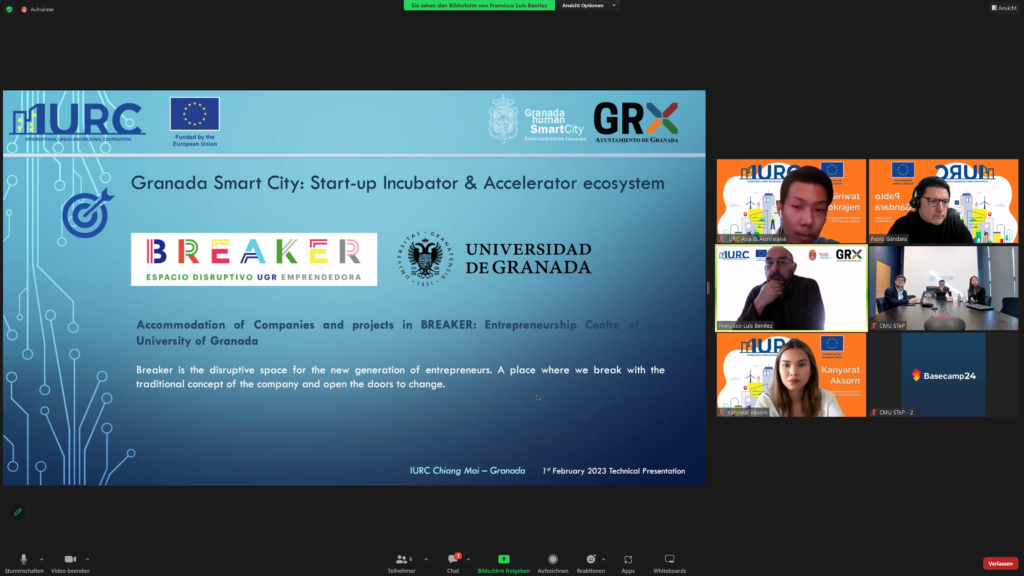 In addition, IURC together with the two cities are also planning a visit by EU and Member State ambassadors to STeP in the fourth week of March. Apart from introducing the innovation ecosystem in Chiang Mai to the ambassadors, the event has planned to include a pitching activity as part of the Granada-Chiang Mai cooperation.
Presentation