The exchange of knowledge and best practices between EU and non-EU cities in the Asian and Australasian geographical area has been dynamic. Since the start of 2022, the project team has provided support to the ongoing discussions between cities and organised a series of webinars on topics such as innovation precincts, flood management and food policy, involving almost 500 people in total.
Earlier this year, the Thai cities of Bangkok and Chiang Mai became the latest additions to the IURC programme, with the former paired with Milan, Italy, and the latter with Granada, Spain. Surprisingly, Chiang Mai and Granada have become the first pair to complete their study visits, thanks to their active participation.
Even before their cooperation officially began, both Chiang Mai and Granada had been in talks with the project team to express their interests, which included smart city and digital transition, mobility, circular economy, wastewater treatment and culture, thus speeding up the cooperation process. The two cities are paired because of their similarities. Both are cities of science and culture, each boasting a long history as well as a wealth of innovation organisations, including each country's leading university.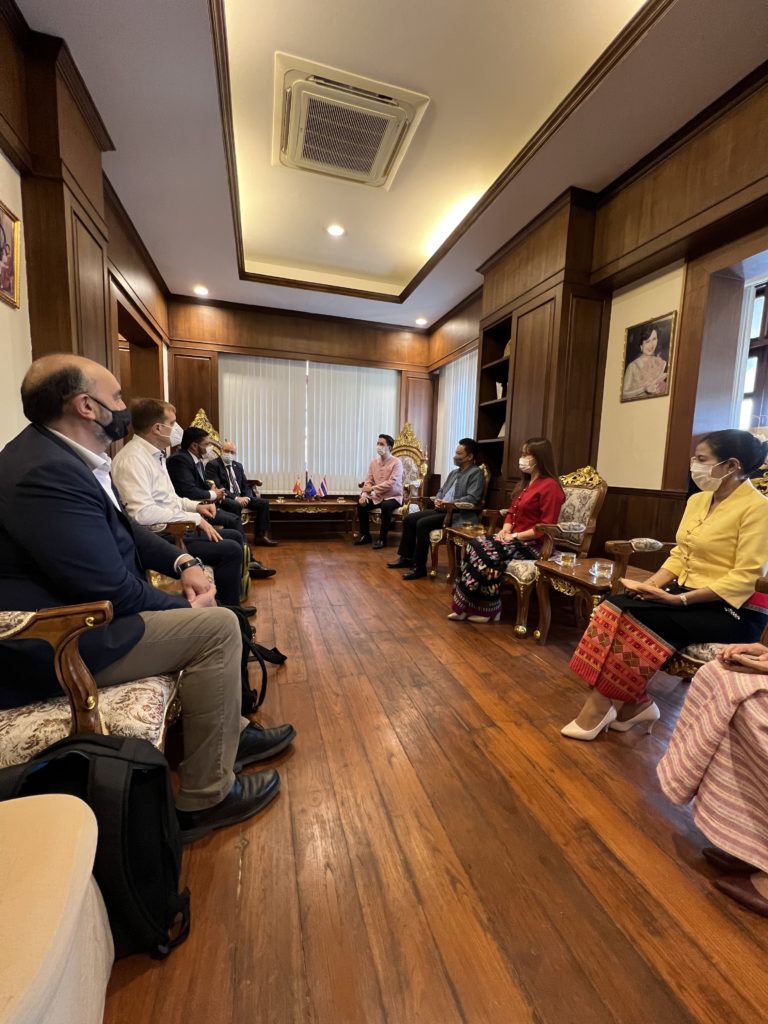 Granada was the first to visit Chiang Mai between 13-16 June, getting to meet not only the top officials of Chiang Mai Municipality but also the many interesting public and private agencies promoting innovation in the Thai city. The 3-person delegates were led by Mr Francisco Herrera, Deputy Mayor of the Granada City Council in charge of Science, Innovation & Smart City, who is also a professor at the University of Granada. In Chiang Mai, they met with representatives from the Digital Economy Promotion Agency (DEPA), the National Innovation Agency (NIA), and the Suandok Medical Innovation District (SMID), among others. Following the trip, several cooperation opportunities had been identified, including a possible MoU between DEPA and Granada Municipality, the University of Granada and the Fundación I+D del Software Libre (FIDESOL) to achieve knowledge exchange and joint research on artificial intelligence for smart city services.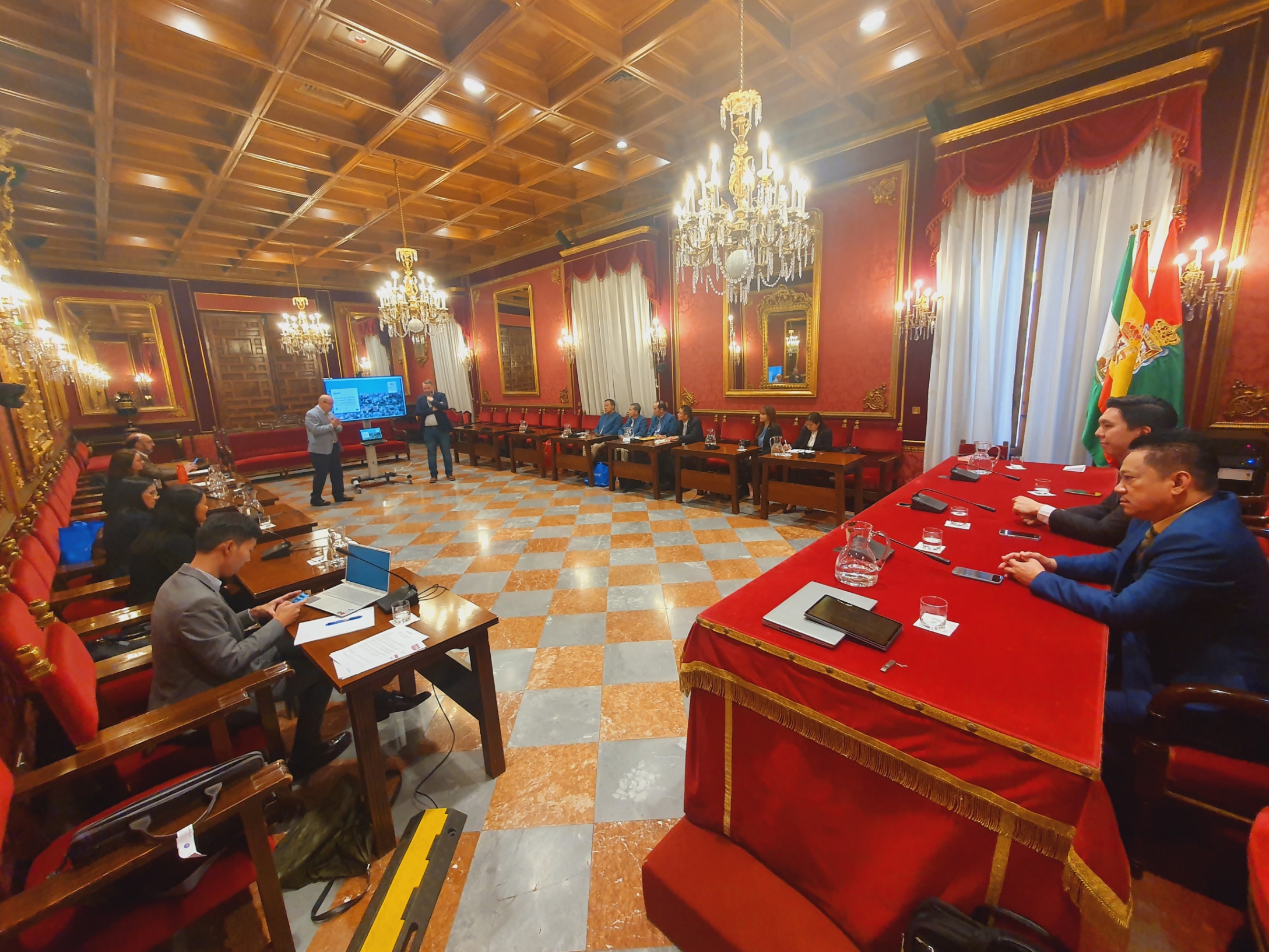 Two weeks later, a group of nine delegates from Chiang Mai Municipality, including its top political and administrative figures and the directors of several departments, visited Granada between 28-30 June to learn firsthand about the advanced technologies being used in the Spanish city as well as the ideas behind them. Here, too, representatives from several leading technology companies were invited to talk to the Chiang Mai delegates, including Innovasur and Gecor, which have created digital platforms that Granada is using for its city management, as well as Granada's Health Sciences Technology Park (PTS) and FIDESOL. The project team is in the process of compiling all the potential pilot actions from these two visits.
Meanwhile, several IURC study visits have been taking place since April for Asia and Australasia. The visits between Malaysian and EU cities have resulted in the identification of several pilot actions, for example, initiatives on zero waste markets to be implemented in George Town and Seberang Perai and those on nature-based solutions to be implemented at the Melaka River. The Portuguese cities of Famalicão and Maia are now preparing to visit the Penang cities between 11-16 September and MOUs are being prepared for signing on 15 September. Meanwhile, Melaka city is now preparing their study visit to Bologna between 3-7 October.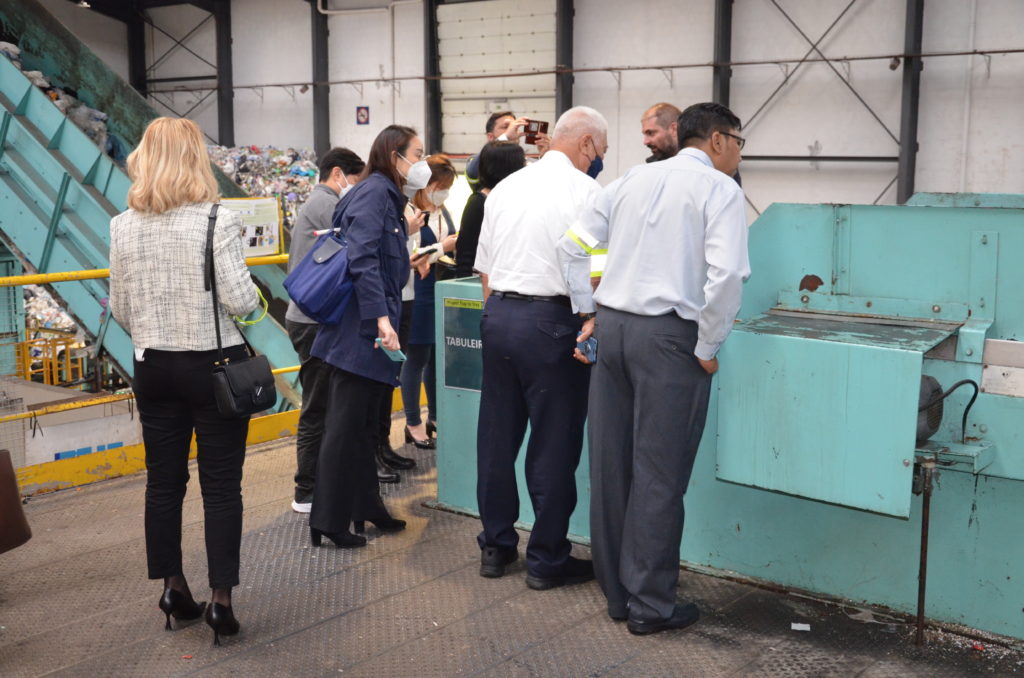 So far, two Japanese cities have visited their counterparts in Europe. Kamakura visited Umea in Sweden and Venice in Italy between 16-20 May. Cooperation is set along the lines of promotion of sustainable consumption and sustainable tourism. Meanwhile, Toyota and Koriyama visited Essen in Germany and Grenoble in France, focusing their cooperation on hydrogen energy and open innovation.
The Indian cities and their counterparts have so far made four study visits: Gwalior visiting Leuven in Belgium on 16-18 May, the Spanish city of Albacete visiting Gangtok on 18-20 May, the Italian city of Messina visiting Kochi on 24-27 May, and the Indian cities of Ranchi and Patna visiting Reggio Emilia in Italy on 20-23 June.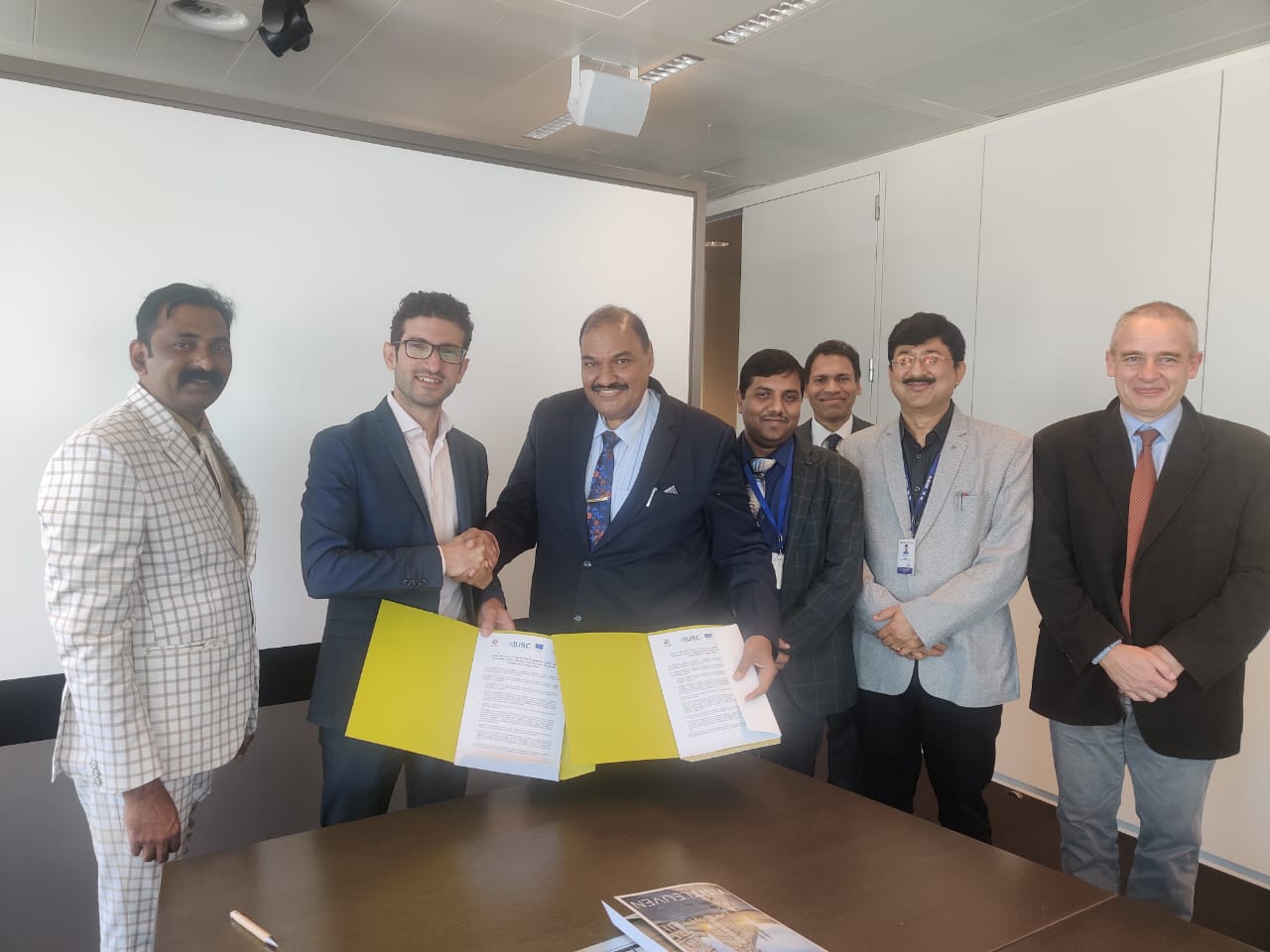 The cooperation of the first pair focuses on innovation ecosystems and has a plan for a webinar for start-ups and mentors. The second pair is interested in solid waste management and will organise an Information, Education and Communication (IEC) training on the matter in Gangtok. The third pair will cooperate on flood management. And the last pair will work on policy and institutional set-ups for sustainable urbanisation, including issues such as non-motorised transport, air quality and emission reduction.
Both of the two Vietnamese cities in the IURC programme have played host to the first round of visits, with Ha Tinh and Da Lat welcoming both Stuttgart Region, Germany, and Colleferro and Latina, Italy, between 31 May and 3 June. Their areas of cooperation include waste management, climate adaptation, urban agriculture and forestry, and tourism.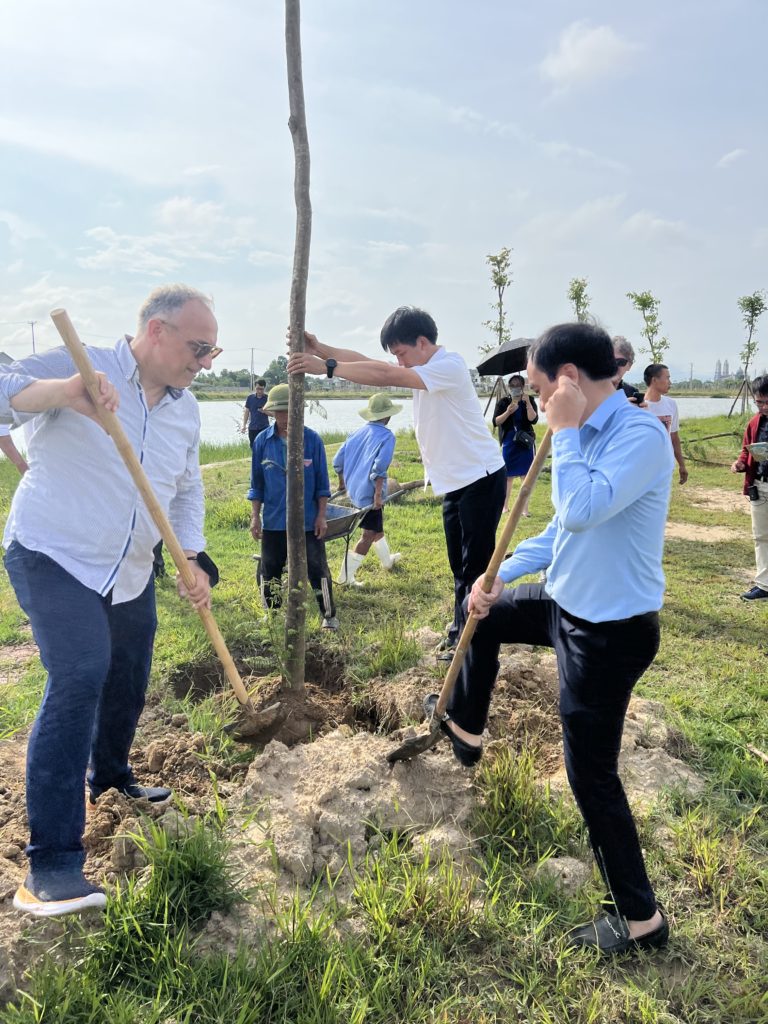 The Bulgarian city of Sofia visited the Indonesian city of Semarang between 28-30 June and agreed on two pilot actions on urban mobility: 1) to initiate a collaborative data-sharing partnership and utilize existing data generated by the private sector for the purpose of urban mobility planning; and 2) to enhance the air quality monitoring data coverage by installing real-time air pollution monitoring using wireless sensors on the public bus of Semarang City.
From 5 to 7 July 2022, city officials from Vilnius, Lithuania, visited New Plymouth / Taranaki in New Zealand to further explore their cooperation topics (urban / mobility) and better understand the host city's context for urban development. This is the first time that New Zealand has been part of the IURC programme, and this was the first visit by an EU city delegation. The 3-day programme included meetings with New Plymouth District Council (Taranaki 2050 roadmap to a low emissions future), research centres (Ara Ake future energy centre, Western Institute of Technology), as well as with several energy and mobility companies (Hiringa for hydrogen infrastructure, First Gas, Nova Energy Solar Farm, Port Taranaki, etc). Four collaboration projects have been agreed for further cooperation in the areas of hydrogen energy infrastructure, circular economy, citizens' engagement and neighbourhood place-making.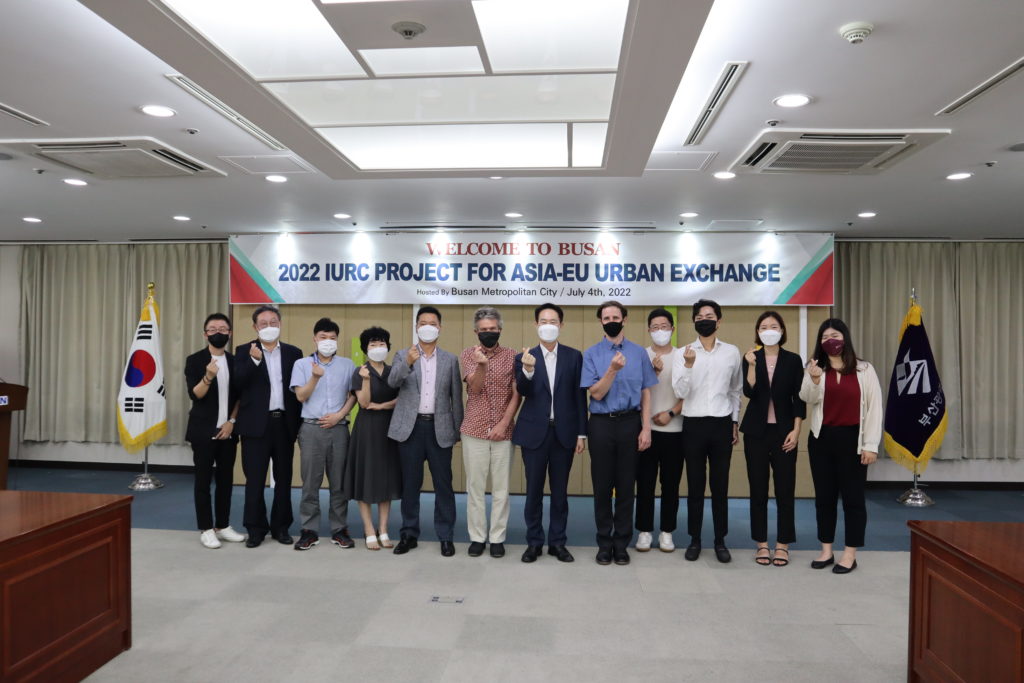 From 4-8 July 2022, Rotterdam visited South Korea as part of the IURC programme to connect with Busan, its partner city, and Sejong, whom it is expanding cooperation with outside of the programme. During the kick-off conference, both Rotterdam and Busan presented about some of their main goals and projects that have been implemented in their cities, such as zero-emission zones from Rotterdam and safer, more reliable taxis based on data from Busan. At the end of the 3 day-working session, expertes from Rotterdam and Busan further developed potential pilot actions in the area of urban mobility. Rotterdam then continued onto Sejong, whom they are working with outside of their official pairing with Busan. They discussed about mobility and intelligent traffic lights, particularly regarding emergency vehicles. Rotterdam delegates also visited Sejong Technopark, where they were able to see various autonomous vehicles and to learn about how data is collected, managed, and analysed in the Big Data Control Center for Autonomous Vehicles.
Apart from the planned pairings, new links between EU and non-EU cities have been created thanks to IURC. Chiang Mai has become a new signatory to the Milan Urban Food Policy Pact while several Vietnamese cities have also been invited to join the network.